Congratulations to Carolyn D!
---
Our first sweepstakes has concluded and the randomly selected winner was Carolyn D!
Winner selection
Winner selection was performed by Gleam, a third-party contest platform. Gleam uses Random.org to draw a true random winner.
Watch the drawing
We recorded the winner selection and posted the video on YouTube for anyone who wishes to see the drawing process.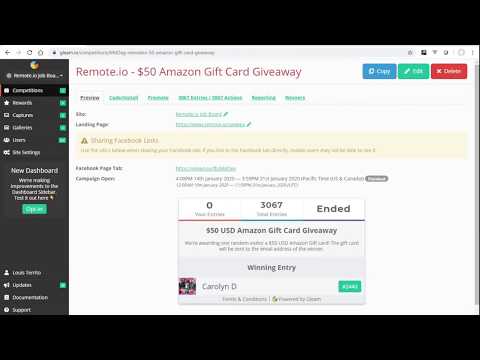 Prize distribution
Gift card has been sent and Carolyn has confirmed delivery!
Closed Contest Direct Link
For preservation purposes, the direct link to the closed contest is Here